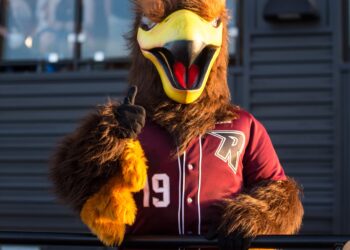 We're hiring!
The Ridgefield Raptors are in search of outstanding candidates to join our summer staff for the 2021 season!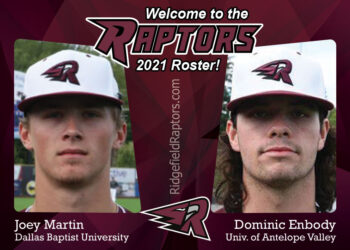 Raptors Celebrate the Return of Enbody & Martin
RETURNING RAPTOR ALERT! Let's welcome BACK to the RORC two original Raptors, Dominic Enbody of Antelope Valley and West Coast League strikeout king Joey Martin, of Dallas Baptist University! Countdown to "Rock the RORC"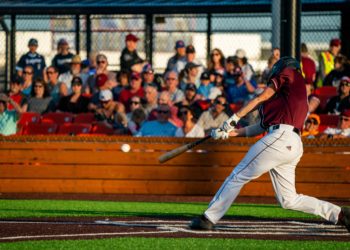 2021 Schedule Announced!
The Ridgefield Raptors and the West Coast League are pleased to announce the 2021 game schedule. Launching at the RORC June 2nd the Raptors will play host to down-river rival Cowlitz Black Bears before giving way to League play and a three- game home series versus the Bend Elks beginning Wednesday, June 4th. "We are…