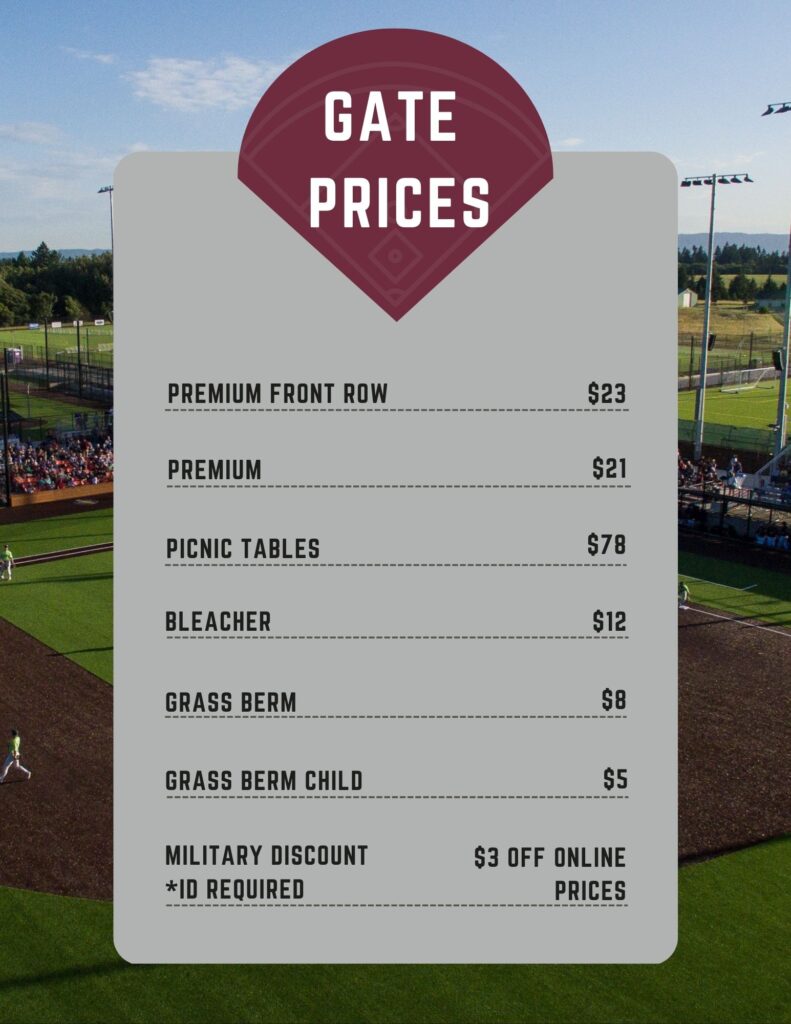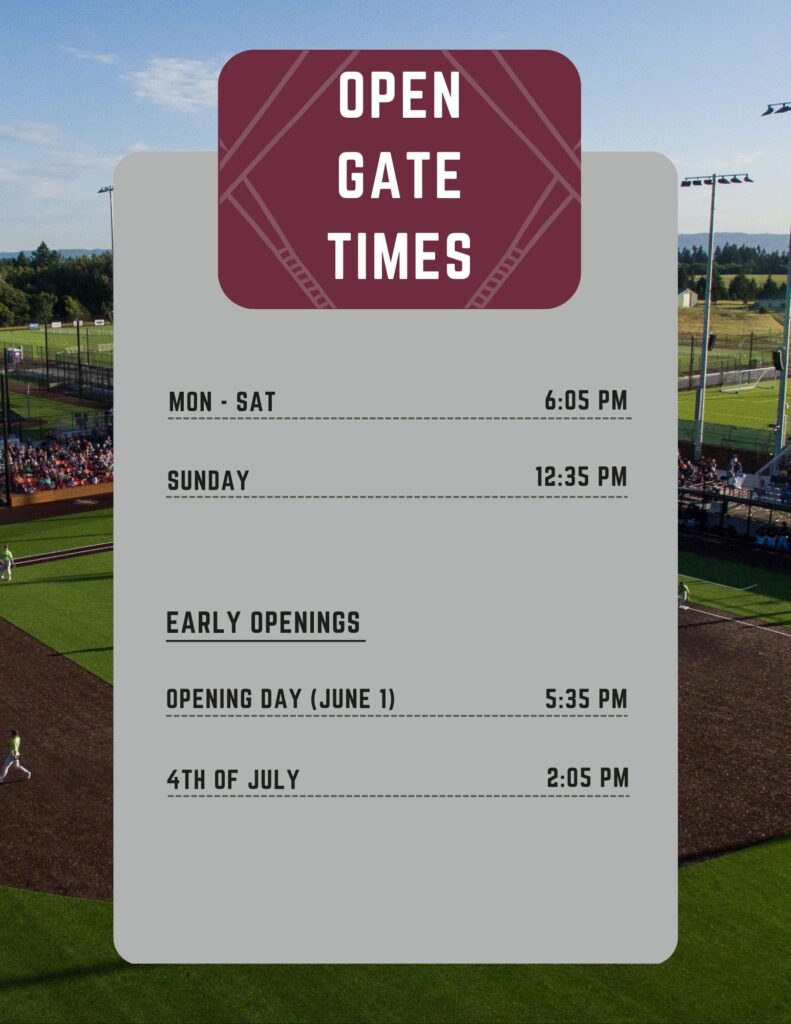 WHAT TIME DO GATES OPEN?
Gates open an 30 minutes before the first pitch is scheduled. Tuesday-Saturday gates open at 6:00 PM. Sunday gates open at 12:35 PM.
CAN I BUY TICKETS AT THE GATE?
Yes, we have two ticket gates where you can buy tickets. Cash and card are accepted in the park.
DO YOU HAVE A MILITARY DISCOUNT?
The Ridgefield Raptors are thankful for those who have served or is currently serving this country and have a discount that can be redeemed at the gate with ID verification. $3 off the online price for berm, bleachers, and premium reserved tickets. Discount is only valid for person with ID.
IS THERE ADA SEATING AVAILABLE?
We offer a variety of seating for berm tickets and premium tickets as well! Below is a quick breakdown of ADA seating options in each section.
Berm
We have flat AstroTurf right behind the picnic tables on the first and third based side. Perfect for parking wheelchairs or placing your own lawn chair on a sturdy and flat surface.
Premium
In section 102 there is an ADA row. There are spaces for any special seating or wheelchair spaces, along with chairs that are easily accessible with leg room.
If you are having trouble picking your ADA seats, reach to tickets@ridgefieldraptors.com for assistance.
Need Assistance with Tickets?
E-mail tickets@ridgefieldraptors.com with any questions about tickets or about the park.
During the season and especially on game days, we are not at the office. It is most efficient for your time and ours if you e-mail us questions as we get those directly and can call you back in a timely fashion.